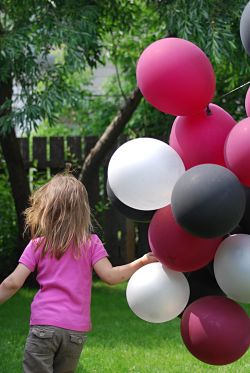 Even though individually rare, developmental disorders are common as a group: about 1 in 6 children in the U.S. were reported as having a developmental disability in the screening period of 2006-2008 (please visit the website of the Centers for Disease Control and Prevention).
The Neurodevelopmental Disorders (NDDs) we study include autism spectrum disorders (ASD), epilepsy, and intellectual disability (ID).
We are dedicated to understanding the relationship between a person's genes and neurodevelopmental conditions in order to help patients and families.
Understanding the causes of these conditions may in the future improve the ability to diagnose and treat children with neurodevelopmental disorders.
Autism Spectrum Disorders (ASD) – About 1 in 59 children have ASD, according to estimates from CDC's Autism and Developmental Disabilities Monitoring (ADDM) Network. Autism Spectrum Disorders impact a child's development in a number of ways: limited or unusual language and speech development, limited or impaired social skills, and the presence of ritualistic or repetitive behaviors that often limit typical social development. Clinicians and researchers use standardized criteria to diagnose ASD.
Epilepsy – About 20 to 35 % of children with autism have seizures or develop epilepsy by the time they reach adulthood. In turn, individuals with new-onset epilepsy can experience developmental and cognitive delays. In general while there are many different types of seizures, there are also many different types of epilepsy. Additionally, one epilepsy syndrome can have different seizure types.

Intellectual Disability (ID) – Intellectual Disability is characterized by significant limitations both in intellectual functioning and in adaptive behavior, which covers many everyday social and practical skills, starting before 18 years old.
These conditions frequently overlap with one another, in addition to other NDDs and sometimes physical anomalies. There is very strong evidence that the same genetic variants can contribute to all three conditions, ASD, ID, and pediatric epilepsy. Patients with different clinical presentations within the NDDs spectrum can have mutations in the same gene, or in the same region that controls gene function. Although several genes have been identified for autism, and to a lesser extent for early-onset/pediatric epilepsies, the etiology remains unknown in most affected individuals.
We are interested in understanding how genetic changes can lead to the emergence and co-ocurrence of various NDDs, such as autism and epilepsy. With a better understanding of the biological basis of NDDs, scientists and doctors can hope to bring families and patients more personalized care and effective treatment in the future.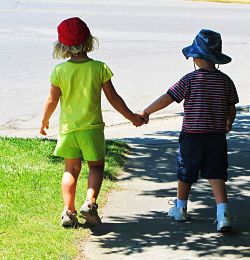 Children and young adults with a diagnosis of autism spectrum disorders and/or epilepsy and/or intellectual disability with unknown cause.
Parents and family members of individuals with NDDs are also eligible to participate, even if they have not been diagnosed with NDD. Research is usually more informative when both biological parents are enrolled in their child's study.
Click here to find out if you are eligible to participate in our study!
IF I PARTICIPATE, WHAT WILL I DO?
If you agree to participate, a questionnaire will be completed, you will participate in an interview, and donate a blood sample.
Who should I contact?
If you are interested in participating, please contact us at ndd.project@mssm.edu, or by phone at 212-824-9065 (Monday through Friday, 8:00 am to 5:00 pm). You can also find our details in one of our flyers:
*
Autism and Epilepsy Study
*
Rett syndrome or Rett like (MECP2 negative)
*
Neurodevelopmental Disorder Study
Who is the research team?
The Pinto laboratory is a research team led by Dr. Dalila Pinto, working in collaboration with multiple clinical teams at the Mount Sinai Health System (MSHS). [GCO# 12-1490, GCO# 15-1766, IRB approved through 11/20/19].
We are located at the:
Icahn School of Medicine at Mount Sinai
Department of Psychiatry
Hess Center for Science and Medicine
1470 Madison Avenue, 8th floor
10029 New York City
ndd.project@mssm.edu
phone: 212-824-9065
Mail: PO box #1230, One Gustave L Levy Place, New York, NY 10029
Facebook Page: https://www.facebook.com/NDDProgram/
LIST OF COLLABORATING CLINICAL CENTERS AT THE MOUNT SINAI HEALTH SYSTEM
The Pinto Lab works in collaboration with the clinical departments of the Seaver Autism Center, the Mindich Child Health and Development Institute, the Level-Four Comprehensive Epilepsy Centers located at Mount Sinai, Mount Sinai-Beth Israel, Mount Sinai-Roosevelt and St. Luke's, and the division of Medical Genetics in order to adequately measure your child's mental health through a range of gold-standard assessments.
Visit us on Facebook.